Security License and Concealed Carry Classes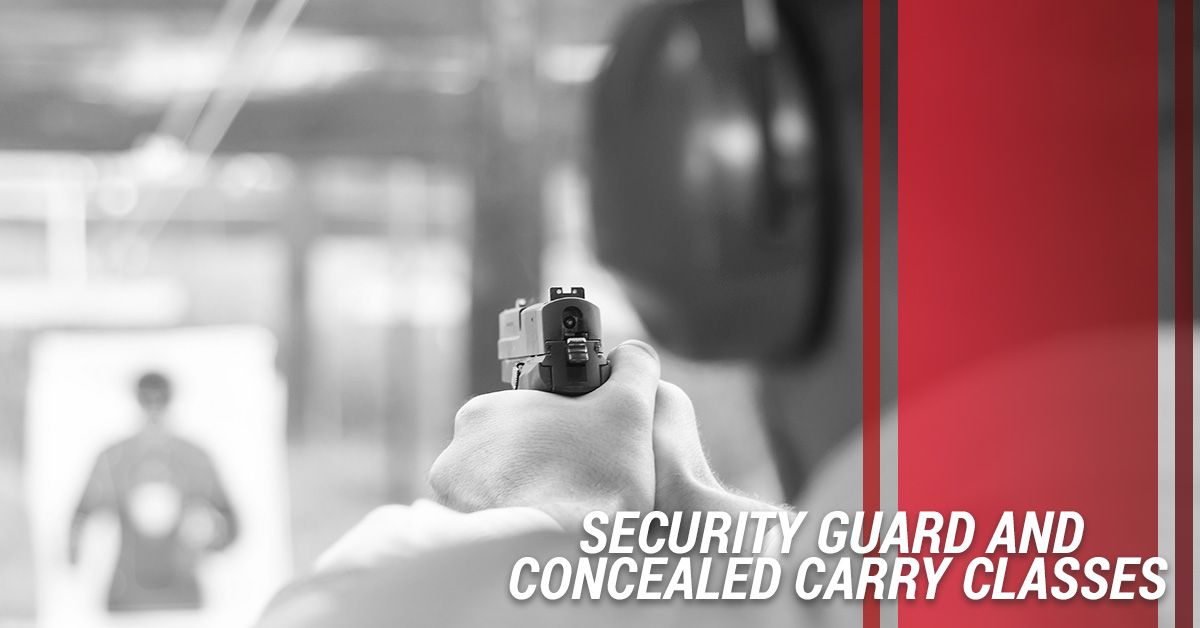 CLASSES THROUGH OPTIMAL SECURITY
The only way for a more secure world is with a well-trained security detail. It is with that in mind that Optimal Security seeks to provide the best security training available in and around Miami-Dade, Broward, and Palm Beach Counties. We have taken the same customer-first attitude we carry in our security service into our training programs. Optimal Security believes that training, safety, and knowledge are what set our trainees apart from the rank and file of security guards. Our security guard trainers are the highest rated in all of Miami. Simply put, if you want to train with the best, you want to train with Optimal Security.
WHY IS OPTIMAL SECURITY THE BEST?
While it is easy to say we have the highest-rated security guard trainers in Miami, we know how to back it up. Our services are robust and dependable thanks to our team of veteran security officers and security consultants. We have taken decades worth of knowledge and packed it into our training programs. That means you'll be learning from the best, people who have actually been in the field and experienced just about everything the job entails. They'll be able to answer all of your questions, provide you with real-world examples of what you may encounter, and teach you how to react appropriately no matter what comes up.
SECURITY TRAINING CLASSES
All of the study materials used by Optimal Security have been approved by the State of Florida, along with application notarization, fingerprinting, and certificate following completion of the training course. We'll guide you through hands-on training programs that get you real-world experience to prepare you for the field. Our highly experienced trainers have over 15 years' worth of experience in the security field, so they are fully equipped to provide you with the training that makes you an ideal security guard. Optimal Security utilizes up-to-date and easy to follow coursework, so you don't have to worry about falling behind. Our agency has been approved to provide both basic and advanced training for security guard training.
Security guard training programs are an absolute necessity for getting hired as a professional security guard. With our friendly and knowledgeable instructors, you'll learn the necessary skills to be both successful and effective in the event of a dangerous situation. We also offer additional courses for those who are already in the field but are looking to improve their skills and knowledge. So whether you are looking for basic training to get started on the licensing process or you are in need of refresher courses to renew your license or certifications, Optimal Security can help you.
TRAINING CURRICULUM OFFERED BY OPTIMAL SECURITY
With the wide range of licensing and knowledge necessary to be an effective security guard, Optimal Security offers an extensive training curriculum to ensure you a prepared for whatever the situation may call for.

Security Guard Course
SECURITY LICENSE UNARMED GUARD – $100
Day Night and Weekend Classes Available
Training Curriculum
Legal Aspects of Private Security
Role of Private Security Officers
Security Officer Conduct
Principles of Communication
Observation and Incident Reporting
Principles of Access Control
Patrols
Principles of Safeguarding Information
Physical Security
Interviewing Techniques
Emergency Preparedness
Safety Awareness
Medical Emergencies
Terrorism
Event Security and Special Assignments
Communication Systems
Special issues
Introduction to Weapons
All study materials approved by the State of Florida, with application notarization, fingerprinting, and certificate upon completion. We also assist you and apply for the license.
WHO SHOULD TAKE SECURITY GUARD TRAINING?
If you're looking for a way to make a difference, training to be a security guard is your first step. Whether you want to work in security or make the move to the police force, our training course will give you the tools and knowledge you need to be effective. This course is perfect for people who are passionate about protecting people and who have a sense of law and order. We teach firearm safety and emergency procedures to help you keep calm in the face of an emergency. Our training course is perfect for former military personnel looking to re-enter the workforce in a way that utilizes and respects their experience.
THE IMPORTANCE OF HANDS-ON TRAINING
Our training course includes a great deal of hands-on training. When it comes to security, there are some things that you can't learn from a book. When you go through our training, you are more prepared to handle situations, as you have actually run through the procedures and techniques necessary to be effective. With hands-on training, you are able to become a reliable security guard with the experience needed to deal with a variety of possibilities quickly, calmly, and safely.
FIREARM SAFETY
In both our security license unarmed guard and concealed carry courses, firearm safety is a cornerstone of training. Even if you are an unarmed guard, you need to understand the proper way to handle a firearm to maintain public safety. Handling a gun isn't as easy as Hollywood makes it look. Not only do you need the training to use a weapon properly, but you also need to know how to clean, maintain, store, and safely carry it as well.
Our training will cover the causes of firearm accidents, the parts that make up a firearm, how to load and unload a firearm, the components of ammunition, proper cleaning and maintenance, and safe storage of firearms. All of this helps you be more prepared, more reliable, and ensures you can avoid the dangerous accidents that have caused harm when a firearm is in the hands of someone ill-equipped to handle such responsibility. That responsibility is something you will understand in our training, as our experienced and knowledgeable Certified Firearms Instructor educates you on the ins and outs of Florida State Statute firearm laws regarding deadly force.
Understanding how a firearm works is vital to proper handling and use. That is why we go through every component of a firearm and its ammunition, so you have an intimate knowledge of how it operates. This gives you a respect for the firearm and an understanding of the power that it holds. Additionally, we train you on improving your firearm skills, so if the need arises, you can safely handle the situation without putting innocent people in harm's way. Firearm safety must be completed in order to finish both the security license unarmed guard course and the concealed carry course.

Concealed Carry Course
BASIC OF FIREARM HOME SAFETY (CONCEALED WEAPON CLASS)
Training Curriculum
Firearm Safety
Causes of Firearms accidents
Firearm parts
How to Load and Unload
Ammunition components
Cleaning and Care
Safe Storage of Firearms
There are many benefits you stand to gain from taking our concealed carry course. First and foremost, you'll be learning from a Certified Firearms Instructor, meaning you will get the best training available. They will carefully go over Florida State Statute laws regarding deadly force, firearm safety, pistol mechanisms and operation, building pistol shooting skills, and pistol maintenance, selection, and use.
With your concealed carry permit, you will put police officers at ease, as they will know you have been trained on firearm safety and proper procedure for handling a gun. Your concealed carry permit will also allow you to legally carry in more public areas, ensuring your safety in case of an emergency. Our course will educate you on laws that have the potential to save lives. The license makes purchasing firearms less of a headache for you, as well, since anyone without a license is required to wait through a mandatory waiting period. Per Section 790.015 of Florida Statutes, a Florida concealed carry license has a reciprocity/mutual agreement with 36 other states, meaning your rights don't stop at the Florida state line. Those states are:
Alabama
Alaska
Arizona
Arkansas
Colorado
Delaware
Georgia
Idaho
Indiana
Iowa
Kansas
Kentucky
Louisiana
Maine
Michigan
Mississippi
Missouri
Montana
Nebraska
Nevada
New Hampshire
New Mexico
North Carolina
North Dakota
Ohio
Oklahoma
Pennsylvania
South Carolina
South Dakota
Tennessee
Texas
Utah
Vermont
Virginia
West Virginia
Wyoming
It is important to note, Florida concealed carry law allows licensees to carry stun guns, knives, billy clubs, and handguns. This law does not extend to all weapons. Florida license holders are strictly prohibited from carrying other types of weapons in the states listed above. These states will only honor the Florida concealed weapon license if the license holder is a current legal resident of the state of Florida.
CAREER OPPORTUNITIES
Many career options become available after receiving your security guard license from Optimal Security. Our training course will prepare you to transition directly into training for the police force, as we cover many of the most critical skills and subjects necessary to be an effective officer of the law. If joining the police is not your desired course, you can also move toward a career with homeland security, protecting our nation from danger. Another possibility is becoming a bailiff for a courtroom.
You'll also have the option to pursue a career in private security, working as a bodyguard. If you wish to remain an unarmed guard, many stores are on a constant search for trustworthy, experienced, and knowledgeable candidates for loss prevention positions. You will also have the experience to work as a security guard for businesses and private buildings such as high-end apartment complexes. High-quality security is a must for more and more companies, and with our training, you will be an ideal candidate no matter the career pathway you choose to follow.
EXPERIENCED INSTRUCTORS, UP-TO-DATE COURSEWORK
Our highly experienced instructors have over 15 years' worth of experience in the security field. That means you'll be learning from the best of the best. These aren't instructors who use speculation or second-hand knowledge to teach. Over their time in the field, they have experienced real-world situations that required them to think on their feet. They will pass along this knowledge to help you properly prepare for anything the job may demand. You don't have to make assumptions about our instructors' credentials; they have the certifications to prove their qualifications.
Not only will you be learning from our instructors' years of experience, but you'll also have access to the most up-to-date coursework available. That means when standard operating procedures, laws, techniques, and practices are updated to meet the changes in the world, you will be getting the most current information possible. That makes you a more knowledgeable, experienced, and valuable security guard. Included in that coursework are Florida Statutes and Administrative Code, liability and other legal issues, basic emergency first aid and procedures, and ethics as they relate to professional conduct. We pride ourselves on providing the most comprehensive security licensing program to ensure you enter the field prepared to help and protect others.
Our coursework also includes public relations, courtroom procedures, and interpersonal communications. As a security guard, part of the job is conducting yourself professionally to put those you're protecting at ease. That also means you'll need to carry a professional attitude in court if you are brought in as part of a court case you were involved in. You'll also be instructed in terrorism awareness so you have an understanding of signs you should be on the lookout for to ensure everyone's safety. We will also cover fire detection, suppression, and life safety, so you are prepared to help in a situation when the fire department has not yet arrived, but people's lives are in danger.
Maintaining the safety of a community, whether it's within a building or the world at large, is our passion at Optimal Security. If you share that passion and you are looking to enter the security field, you will receive the training and knowledge that makes you an ideal candidate from our experienced instructors. Likewise, if you are looking for a way to ensure the safety of your home and family, our concealed carry license program will train you to safely handle your firearm while protecting those that mean the most to you. Please contact us today to book your entry in either course to begin your path to a safer world.
Sign Up For Our Newsletter